gig guide
JUNE
Sat 1st Jamie Martens Duo
Fri 7th Greg Bryce
Sat 8th The Levymen
Fri 14th Scully
Sat 15th Dean Kyrwood Duo
Fri 21st Wayne Dufty
Sat 22nd The Duotones
Fri 28th Matt McLaren
Sat 29th Dreamcatchers
food
Lunch from 12 noon til 3pm. Dinner from 6pm til 9pm. 7 Days
lunch menu
Lunch menu not available on public holidays.
$13 lunch specials
Thai Beef Salad
Thai beef salad with Asian slaw and fried noodles.
Sausages
Tasty sausages with creamy mashed potato and a rich onion gravy.
Margherita Pizza
Fresh tomato on a Napolitana sauce base and topped with mozzarella and lemon.
Lemon Pepper Squid Wrap
Mouthwatering lemon pepper squid wrap with lettuce, tomato and aioli.
Chilli Chicken & Mango Wrap
Tasty chilli chicken and mango wrap with mixed leaves, tomato, cucumber, sweet chilli and aioli.
Beer-Battered Flathead Fillets
Beer-battered flathead fillets with crispy chips chunky tartare and lemon.
$14 lunch specials
Rump Steak
Tender 220g rump steak served with crispy chips and fresh salad. Topped with your choice of sauce.
Chicken & Mushroom Pot Pie
Creamy chicken, mushroom and vegetable pot pie served crispy beer-battered fries.
Grilled Barramundi
Grilled barramundi with chilli, lemon and dill compound butter served with crispy chips and a fresh salad.
Pork, Apple & Sage Sausages
Pork, apple and sage sausages with creamy mashed potatoes, smashed peas and a caramelised onion gravy.
King Prawn Linguine
King prawn linguine with sautéed cherry tomatoes, wilted spinach, and Spanish onion. Tossed through olive oil, white wine and lime juice.
starters
Garlic Bread 8.00
~ with cheese 8.50
~ with cheese & bacon 9.00
Tomato Bruschetta 10.50
Grilled sourdough topped with finely diced tomato, Spanish onion, basil pesto, Parmesan cheese and a balsamic drizzle.
Cornbread 8.50
House southern-style cornbread served with a seasoned jalapeño butter.
Oysters Natural
½ doz 16.50 doz 27.50
Natural oysters with fresh lime and cracked pepper.
Oysters Kilpatrick
½ doz 17.50 doz 29.50
Oysters topped with BBQ sauce, tomato sauce, Worcestershire sauce, sweet chilli and bacon.
Oysters Mornay
½ doz 17.50 doz 29.50
Oysters topped with a mornay sauce and cheese.
pub classics
Chicken Schnitzel 19.50
Crispy chicken schnitzel breast served with crispy chips and a fresh salad or steamed vegetables and creamy mashed potato. Check out our selection of delicious toppers!
Vego Panko-Crumbed Schnitzel 19.50
Vegan/vegetarian panko-crumbed schnitzel served with crispy beer-battered chips and fresh salad and vegan gravy.
Lamb Cutlets 21.50
Crumbed lamb cutlets served with crispy chips and a fresh salad or steamed vegetables and creamy mashed potato.
~ add a extra cutlet 5.50
Lemon Pepper Squid 17.50
Tasty morsels of lemon pepper squid served with a fresh Thai salad and aioli dipping sauce.
Asahi Beer-Battered Barramundi 18.50
House beer-battered barramundi fillet served with crispy chips, smashed peas, chunky tartare and a lemon wedge.
Potato Wedges 13.50
Crispy potato wedges served with sour cream and sweet chilli sauce.
~ MAKE it loaded with crispy bacon, cheddar cheese & rich beef gravy 16.50
Sweet Potato Wedges 14.50
Crispy sweet potato wedges served with peri peri aioli.
~ MAKE it loaded with crispy bacon, cheddar cheese & rich beef gravy 17.50
Bowl of Chips small 7.50 large 9.50
Crispy chips served with your choice of sauce.
from the grill
Nolan Rump Steak 21.50
Succulent rump steak served with crispy chips and a fresh salad or steamed vegetables and creamy mashed potato.
Scotch Fillet 28.50
Tender prime scotch fillet served with crispy chips and a fresh salad or steamed vegetables and creamy mashed potato.
Chicken Breast 23.50
Grilled chicken breast served with cooked king prawns, avocado and garlic sauce.
Michelin Black Label T-bone Mixed Grill 32.50
Served with beef sausage, grilled tomato, crispy bacon, fried egg, chips and your choice of sauce.
Pork Cutlet 27.50
Tasty pork cutlet served with crispy chips and a fresh salad or steamed vegetables and creamy mashed potato.
chef's favourites
Atlantic Salmon Fillet 28.50
Crispy skin atlantic salmon fillet served with thyme smashed chat potatos, sauteed cherry tomatos and spinach, finished with a balsamic glaze.
Surf & Turf 28.50
Local rump steak topped with tender squid and poached prawns in a creamy garlic sauce with your choice of crispy chips and a fresh salad or steamed vegetables and creamy mashed potato.
Crispy Skin Pork Belly 27.50
Twice cooked pork belly with buttered broccolini, celeriac puree and a creamy peppercorn sauce.
Seared Snapper Fillet 28.50
Seared snapper fillet served with sweet potato puree, grilled asparagus spears, and a chilli dill & lemon compound butter.
Fish of the Day
Check specials board for the chef's selection.
Chef Jimmy's Signature Dish
Bourbon BBQ-Rubbed Pork Cutlet 32.50
Served with caramelised apple medallions, baked potato rosti, port wine and peppercorn creamy sauce.
pizzas & pastas
Roasted Pumpkin & Feta Pizza 19.50
~ add chicken 4.00
Roasted pumpkin, basil pesto, Spanish onion on a Napoletana base, and topped with mozzarella, feta and fresh spinach.
Meat Affair Pizza 19.50
Crispy bacon, chorizo, pepperoni, spinach, and Spanish onion, with a mustard BBQ sauce base.
Peri Peri Chicken Pizza 19.50
Poached chicken, Spanish onion, and cherry tomato on a tomato base with mozzarella and finished with a peri aioli.
King Prawn Linguine 20.50
King prawn linguine with sautéed cherry tomatoes, wilted spinach, and Spanish onion. Tossed through olive oil, white wine and lime juice.
Smoked Salmon Fettuccine 20.50
Smoked salmon fettuccine with cream, dill and fried capers.
Pumpkin Pesto Gnocchi 19.50
Pumpkin pesto gnocchi with wilted baby spinach and Parmesan cheese.
burgers
Wagyu Beef Burger 17.50
Wagyu beef, bacon, lettuce, tomato, pickles, American cheese, caramalised onion, mustard aioli and BBQ sauce.
Southern Fried Chicken Burger 17.50
Southern-style fried chicken with housemade slaw, chilli mango salsa and peri peri aioli.
Greek Lamb Souvlaki 18.50
Cucumber, tomato, Spanish onion, tzatziki on a toasted pita.
Crispy Corn Fritter Burger 17.50
Crispy corn fritter, mixed lettuce, tomato, crumbled fetta, caramalised onion and a tomato chilli jam.
salads
Thai Beef Salad 17.50
Shredded cabbage with coriander, mint, toasted peanuts and crispy hokkien noodles.
Crispy Pork Belly Salad 19.50
Tossed through apple slaw with fresh herbs, mixed leaves, hokkien crisps and a house vinaigrette.
Mango Chicken Salad 18.50
Mango chicken salad with mixed leaves, cherry tomatoes, cucumber, crumbled feta, Spanish onion and a lime vinaigrette.
Smashed Pea & Falafel Salad 17.50
Falafel, smashed peas, roasted pumpkin, cherry tomato and mixed leaves with a honey mustard vinaigrette.
toppers
Parmy 5.00
Napolitana sauce, crispy bacon rasher and grilled cheddar cheese.
Hawaiian 5.00
Napolitana sauce, sliced pineapple, crispy bacon rasher and grilled cheddar cheese.
Surf's Up 7.50
Squid, king prawns and creamy garlic sauce.
sauces
Gravy 3.00
Creamy Diane 3.00
Creamy Garlic 3.00
Creamy Peppercorn 3.00
Creamy Bacon & Shallots 3.50
Creamy Mushroom 3.00
Creamy Garlic Prawn 8.00
sides
Garden Salad 5.50
Seasonal Vegetables 6.50
Crispy, Salted Chat Potatoes 5.50
Creamy Mashed Potato 5.50
kid's meals
All kid's meals include an activity pack.
Nuggets & Chips 9.50
Served with your choice of chips and salad or mash and vegetables.
Fish & Chips 9.50
Served with your choice of chips and salad or mash and vegetables.
Ham & Pineapple Pizza 9.50
Served with a side of chips.
dessert menu
Treat yourself to one of our tasty creations   $8 each
Passionfruit Tart
Luscious passionfruit curd baked in a sweet short crust pastry and finished with a tropical sunset.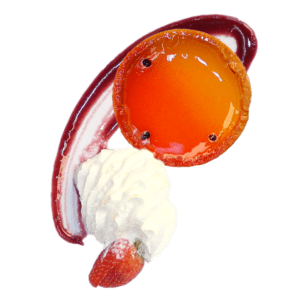 Swiss Hazelnut Chocolate Mousse
Moist chocolate sponge with a layer of hazelnut mousse and a top layer of chocolate mousse. Finished with chocolate icing.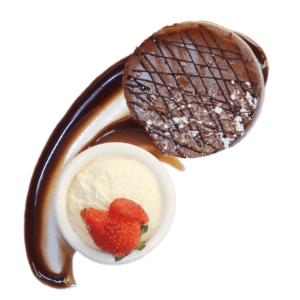 Cookies & Cream Cheesecake
A thin layer of chocolate mud cake filled with a mixture of chocolate cookies and cheesecake. Topped with a dollop of cream and a cream biscuit.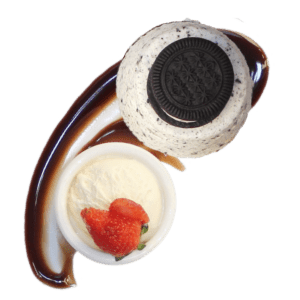 Lemon Meringue
Citrus lemon curd baked in a sweet, short crust pastry and topped with waves of scorched Italian meringue.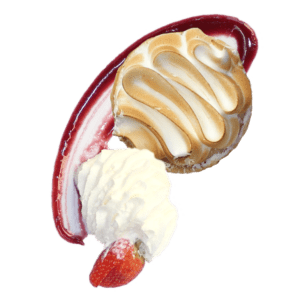 Lemon Lime Tart
Sweet, short crust pastry filled with a fresh lemon and lime custard.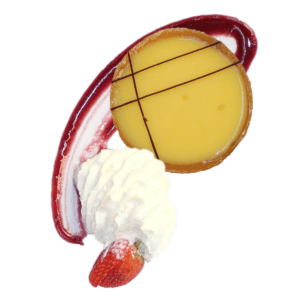 Mars Bar Cheesecake
A thin layer of chocolate mudcake filled with a mixture of caramel and chocolate cheesecake. Topped with caramel sauce and chocolate ganache, and finished off with a slice of nougat bar.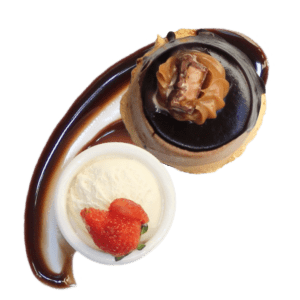 Salted Caramel Chocolate Tart
A layer of sticky caramel sauce and a layer of solid chocolate ganache, baked in a sweet, short crust pastry and topped with dusted chocolate.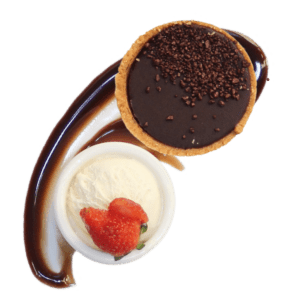 The Duke of Wellington Hotel would be happy to host your special event in our modern function room.
Please call our Function Manager, Anne Tearle, on 4957 1170 for a quote.
Free Room Hire*
Air Conditioned
Cocktail Menu Upon Request
Cosy Space With Great Atmosphere
The Duke of Wellington Hotel offers comfortable, clean and convenient pub-style accommodation right in the heart of New Lambton.
Our 7 rooms offer a variety of accommodation options. Whether you're travelling for pleasure or business, we can provide you with value and comfort.
Seven Rooms Available
Lots of Natural Light
Single, Double and Twin Rooms
Shared Bathroom Facilities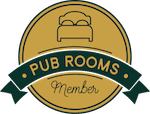 The Duke of Wellington is a member of Pub Rooms
Arthur Wellesley, born 1769, the original Duke of Wellington, was quite the accidental hero. Born in Ireland to an English Aristocrat, Arty was a dud at Eton – academically uninterested, socially awkward but not bad at violin. Arty wound up in military training where he had a stab at fencing and got saddled with horsemanship classes. Giddyup Arthur! His family's standing and cleverer brothers then landed him in Irish politics.
When King Louis lost his head and the French declared war against the English, the young Duke was forced to swap his violin for a sword and was thrust onto the battlefields of the Netherlands and France. Though defeated, Arthur noticed how crap the British commanders were at their job – no leadership, no strategy, no idea. Even a violin-playing Eton dropout could do a better job. So he went to the sub continent, did some homework and read up on military history. After a few successes he was promoted to Major General and, in 1803, claimed his first major victory against the odds in Assaye in Western India.
He returned to England with a growing reputation and a growing bank balance, married Kitty, had 2 sons and dabbled in politics quickly becoming the 'go to' guy in Cabinet on anything military. He took the post of Chief Secretary of Ireland on the condition it didn't interfere with his military career. Awkward Arty became the boss of the British Forces in 1809. In 1814, following a victory against the French, Arthur was honoured with the new title of Duke of Wellington.
In 1815, when news of Napolean's advance on the Belgian capital reached Arthur, he resolved to gather his forces and head to the front line early the next morning. Wellesley famously triumphed in a fierce and bloody battle at Waterloo, defeating Bonaparte once and for all and ensuring the freedom of Europe from the French dictator's clutches and secured Britain's role as a key player in Europe.
Fashion Forward
Arty swapped his generals' uniform for plain dark clothes when on the battlefield to fool his would-be assassins. Good thinking Arty… the first camouflage!
Not one to follow trends, in a time when men wearing long hair, pigtails and powdered wigs were all over instagram – our Duke got a short back and sides. "I find it much easier to maintain on the battlefield. No more long locks matted with blood and brain matter. I just rinse, give it a quick towel dry and I'm ready for war" he said as he reached for his GHD.
Legend with the ladies.
The 'Iron Duke', as he became known, was quite a legendary playboy. He and wife Kitty had little in common when he returned from securing freedom for the empire, so cashing in on his Bieber-like popularity, the less than handsome Duke lit up Tinder as he swiped left all over Paris and London.
Waterloo – not just a Eurovision winner!!
Europe was free from Bonaparte's planned oppression but victory was bittersweet for the sensitive Duke with many lives lost in the bloody battle. His SNAG behaviour is evidenced in a youtube video capturing the Duke in tears as he read the list of dead following the battle at Waterloo. He would always avoid unnecessary bloodshed wherever possible and was upset by the sight of battle carnage.
The Duke of Wellington was; a high school dropout, a legend with the ladies, a great leader, a brave soldier, an innovator, a brilliant military strategist and had little time for politicians …what a legend!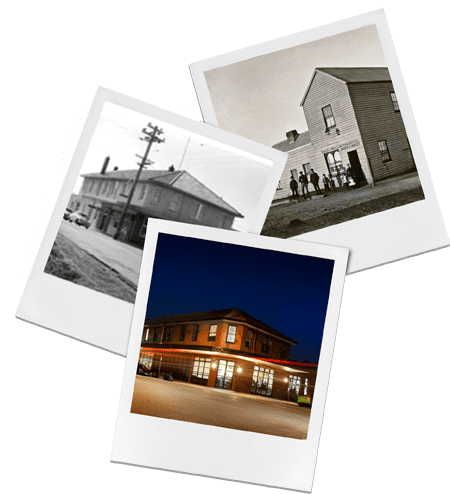 Starting life in 1876 – some 24 years after the death of the hotel's namesake and 60 years after the Duke's famous Battle of Waterloo – the humble, timber, two-story structure on the corner of Portland Place and Regent Street, New Lambton opened it's doors as a public drinking house. "The Duke Of Wellington" under licensee Mr David Jones Esquire (and many more licensees henceforth) was the cornerstone of the thriving local mining community.
It was the place where local people would gather to celebrate milestones, where mates would meet to share a cleansing ale after a long day in the pit and solve the problems of the world. The building may have burnt down at the turn of the century and had several architectural incarnations since, but "the legendary Duke Hotel" is still a vital hub of the New Lambton community.
Today's Duke of Wellington Hotel is legendary for many reasons; great food at affordable prices; friendly service; a brilliant atmosphere; and (as the barrister from "The Castle" would say) the vibe! It's hard to describe – but there is a vibe you get when you walk in to the Duke. It matters not if you're a regular or visiting for the first time – you'll feel welcome. You're amongst friends you're yet to meet!
Whether you're celebrating the end of a tough week, or a milestone birthday, having a quick drink and a snack, a champagne with the girls, a romantic dinner, drowning your sorrows after your teams loss, or settling in for a punt with your mates – you'll find the legendary Duke Hotel is just right! It's more than just a building… it' like a smile and hug after a bad day, a high five and a pat on the back, a shoulder to cry on, a friend to make you laugh, a place you can dance like no one is watching!
It's evident that the people running the pub are invested – in more ways than one. Legends in the hospitality industry, hard working, hands on and passionate – and always willing to lend hand. Whether it's helping out the local bowlers, supporting families suffering hardship & illness, or getting behind the home teams competing at a national level. Some say the likeness between the Duke and the publican are, well… uncanny!